Elementary and Secondary Education Act (ESEA) Progress Targets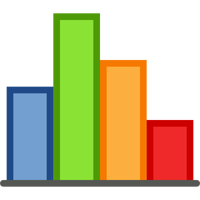 Under New Jersey's approved ESEA waiver, the New Jersey Department of Education (NJDOE) has established an accountability system designed to improve educational outcomes for all students, close achievement gaps, increase equity, and improve the quality of instruction. One component of this waiver is the calculation of progress targets for each school district, using state assessment performance and participation rates. Progress targets were set in annual equal increments so that within six years the achievement gap in all subgroups would be reduced by half. Schools can meet performance goals in three ways:
Meeting the Statewide Performance Goal of 90% (increased to 95% in 2015),

Meeting their individually determined progress targets, or

Meeting the progress target after a 95% confidence interval is applied.
Any school that does not meet performance goals in any one subgroup or more is required to submit an action plan that details how it will address the needs of student populations that fell below target.
2013-2014 Annual Progress Target Accountability Profiles
2012-2013 Annual Progress Target Accountability Profiles